Agrofeed Hungary is Hungary's leading premix manufacturer for more than 10 years, With international relations with 40 countries worldwide.
The export division is tasked with selling poultry, pig, ruminant and aquaculture premixes and feed supplements on international markets, with the technical and professional support of the animal nutrition and technological professionals and technicians of the divisions.

Number of animals fed
--Over 350 million Broiler Chickens.
--7.2 million Turkeys.
--2.5 million Breeding Chickens.
--Over 120 thousand heads of cattle.
--Over 5 million Fattening Pigs.

More on Agrofeed
---
Bábolna TETRA Ltd., the Hungarian poultry breeding company, offers dual-purpose breeds and coloured broilers besides premium quality layers. Meat and dual-purpose breeds produce eggs and meat of high quality and are optimal for alternative and free range systems.
The outstanding size of pedigree flocks and test capacity along with the farmers feedback around the world guarantee the ability to provide the most suitable hybrids for all markets.
The high standard veterinary service and the compliance with the strictest animal welfare regulations ensure the best hybrids.
Excellent breeds combined with a professional technical service create a stable background for TETRA's partners to achieve the best performance.
More on Tetra
---
Agro Merits Ltd is a trading company based in Lagos, Nigeria. Our areas of specialization include supply of industrial raw materials for the food and feed industries. We are in solid business relationship with reputable producers in Denmark, Norway, Spain, Italy, France, Czech Republic, Slovakia, Germany, South Korea, Japan, Brazil, Argentina and the United States.
Visit Site
---
Bamyet Integrated Farms are passionate about animal rearing and chicken breeding. All our chickens, turkeys and goats are quality stocks, vaccinated and wormed. Bamyet Integrated Farms are happy to show you around so that you can see for yourself and make the right decisions for you.
As well as Chickens for sale, we keep our egg-laying flocks at the Poultry Paddock. Almost all our birds are the same breeds that you see for sale on this site. This mix of birds provides a great range of different coloured eggs, we get light brown, deep brown, bright white and blue eggs. This is so much more exciting than the boring brown eggs that you get from shops.
More on Bamyet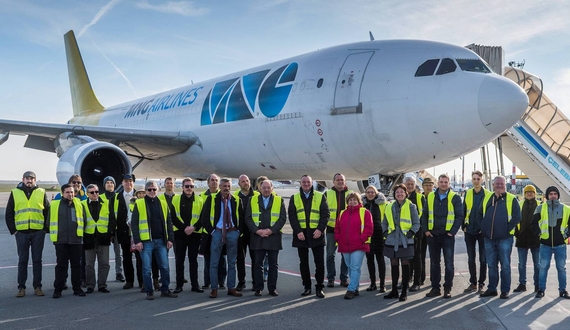 Agro bio Agrobio Kft. is a Hungarian company that specializes in the production and distribution of high-quality organic agricultural products. Founded in 1997, the company is committed to promoting sustainable farming practices and providing customers with safe and healthy food. Agrobio offers a wide range of organic products, including fruits, vegetables, grains, and seeds, as well as fertilizers and plant protection products. With a focus on innovation and environmental responsibility, Agrobio is dedicated to contributing to a healthier and more sustainable future for all.
More on Agrobio
Olajide Olatunbosun
Consultant
Macsteve Innovative Concept
Macsteve Innovative Concept is a company registered in Nigeria since 2010 as Imaging/Brand Master, Tourieventing, Photo Curator, Promoters, Consultant and Diversify Involvement. We have over 15 years of Corporate Experience with results oriented partnership. Our unblemished relationship continues with several engagement. With AFIS & iroko events which is uniquely and strategically fused for mutual business opportunities. Welcome to our world...

ODUACCIMA SUITE, 7th floor Cocoa House, Dugbe, Ibadan

Tel: +234 803 839 4357
---